China International Information and Communication Exhibition (PT exhibition), sponsored by the Ministry of industry and information technology, is the most influential event in the pan ICT industry and the main battlefield of 5G release. Since 1990, PT exhibition has been committed to creating the most influential and innovative ICT platform, providing ICT industry chain with all-round services, communication and cooperation opportunities such as policy interpretation, technology research and development, market application and financial investment. Because of its cutting-edge, leading, forward-looking and efficient connection, connecting and meeting the interests and needs of all parties in the ICT industry chain, PT exhibition is also known as the "innovation base and wind vane of ICT market" in China and even in the world. PT exhibition, with its advantage of connecting the whole ICT industry chain, has gathered many top technology enterprises to explore the deep integration of new generation information and communication technology and various social fields with the audience, and experience the lifestyle of the future world. The exhibition area covering the whole industry chain enables you to take a general view of the industry trend, grasp the pulse of the industry, meet business partners, and help you enter the vital and booming ICT market in China.
On September 26-29, Beijing time, "China International Information and Communication Exhibition 2018" was solemnly held in Beijing National Convention Center. This exhibition focuses on and shows the latest development achievements and development trends in the fields of new generation information and communication technology research and development, high-speed optical fiber and wireless broadband network construction, Internet application infrastructure construction, Internet application service innovation, network and information security guarantee. The exhibition covers an area of more than 40000 square meters, attracting more than 400 domestic and foreign enterprises and more than 50000 visitors. As a professional optical communication equipment manufacturer and optical communication solution provider, Sintai communication also successfully participated in this exhibition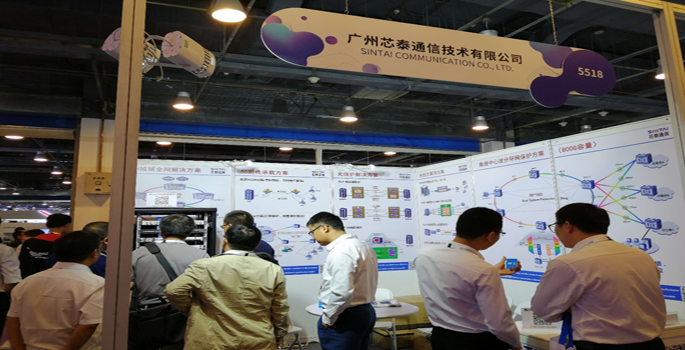 In this exhibition, our company mainly shows the achievements in optical communication industry and some plans for future development in the form of solution and equipment. The main solutions include: Data Center WDM ring network protection (800G capacity), OTN whole network solution, optical protection solution, optical amplification solution and 5G fronthaul transmission solution. The main equipment includes: integrated WDM equipment, 1U / 2U / 5U WDM system, 100G / 25G OTU card, 100G OEO, OLP / OBP optical protection, EDFA / SOA / PON amplifier, etc. For different application scenarios and requirements, our company can selectively provide the optimal configuration, and provide professional solutions for customers with the most reasonable investment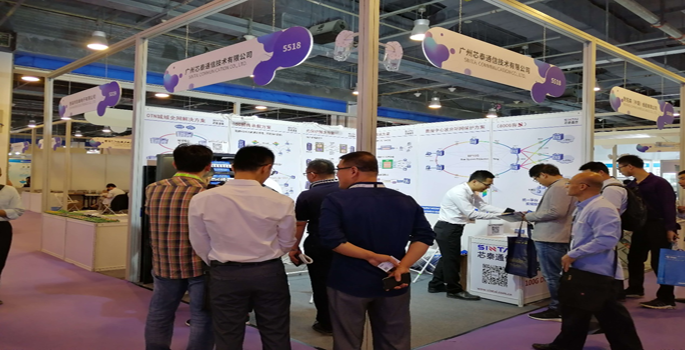 Our company has received the support of many new and old customers in this exhibition. Including domestic operators and other private network customers, they have shown great interest in our products and solutions. Especially with the development of 5G and the increasing demand for bandwidth and speed in communication industry, 100G transmission solution and 5G fronthaul transmission solution will be widely used in the near future.